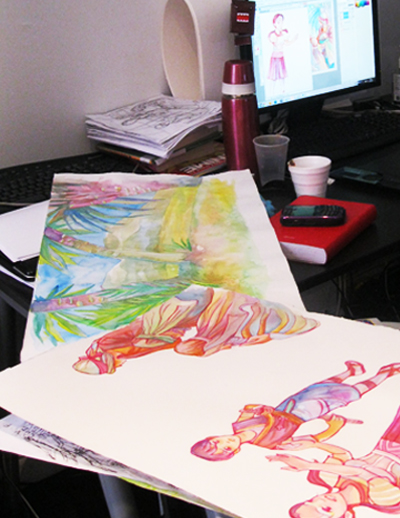 I am Yi, an illustrator who works with various approaches to explore my illustrative visions both using hand drawing and digital work. The style drives my ideal and visual on vivid colors, and represents my personal interpretation based on what I have seen from my experiences and perspectives.
My work process emerges to reality though beautiful scenes. For the single object, the regular step is a sketch, finding a color scheme that will reflect what I want to express, and then finally completing a clear work. My creative principle is based on a theme of vivid color. The color ideal can characterize my thinking and the interpretation I want to convey to people. I get my inspiration from multimedia techniques to illustrate these scenes, and I follow my expression and visual communication through my personal exploration in the use of digital works and vivid color compositions.
I look at excellent artist's color pieces and explore both their special classic and fantastic masterpieces. After all, my experimental style symbolizes brightness, nature, and pleasure. My work's direct feature has as its emotional strength the ability to force the visual approach by following a visible communication in a dominant direction. My personal aesthetic is based on my training skills and a new approach to colorful scenes. Also, I consider that how I may draw one tone to put on another tone builds a composition which creates a highly colored, vibrant creation.